Avery Emerson prides itself with keeping a good network of connections, from small groups to large legal bodies such as the SRA (Solicitors Regulation Authority). Our Prinicipal, Mr Sukhjit Ahluwalia, attended one of the SRA's top events in London which was about "Making business ideas a reality". The SRA are committed to helping current providers of legal services develop their businesses in new ways and to supporting new types of organisations who are thinking of delivering legal services for the first time. With this event, the SRA want to build on positive feedback from last year's launch event by providing a stimulating, thought provoking morning that helps firms think about practical ways they could innovate and grow their business.
The event was held in one of London's iconic venues, Millbank Tower, where Mr Ahluwalia was giving a talk regarding reaching new markets, understanding how consumers choose and use legal services. The aim was to get listeners to think "Where should you focus your energy to win new clients? And then how do you retain them? Is becoming a one-stop-shop the way forward to meet public and small business needs? With only one in ten people using a solicitor or barrister when they have a legal problem, this session will explore the opportunities for firms that can understand and deliver what consumers want".
Many questions were asked towards Mr Ahluwalia such as; With decades of experience in law firms, how do you think what consumers want has changed over the years?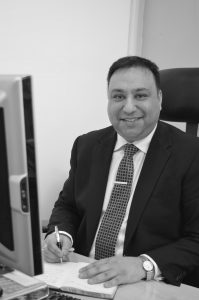 Having worked in city and big accountancy firms, what client service lessons did you learn and bring to small law firms? And are their lessons for everyone else from how small firms operate? How do you keep clients once you have won them? And so on.
The event went on with talks from some of the leading figures in the legal world such as many SRA board members, principals of law firms and law societies and many more. Avery Emerson and our principal pride ourselves in being involved with such prestigious and worthy events.